Paper & Cardboard Recycling Services
Wastepaper is a valuable material for recycling and at Acorn we recycle 100% of the paper and cardboard we collect at our recycling facilities. We provide a tailored paper recycling and waste management service to all of our clients. We recognise that not all businesses have the same waste management requirements, so we approach every client's needs on an individual basis to ensure we provide the best service possible. We evaluate all of the businesses we work with by carrying out an initial waste audit to plan the most cost-effective waste and recycling system for each business.
Paper recycling is critical! Recycling paper helps to reduce greenhouse gas emissions that can contribute to climate change. It takes 70% less energy and water to recycle paper than to create new paper from trees. By recycling paper, you can reduce the number of trees being cut down and save water and energy. It is a no-brainer that recycling is the best option for the environment.
Any industry that uses paper will produce paper waste, and we can provide a solution for all types of companies. Paper waste management is key to successful waste management and recycling strategy to keep costs down and comply with your duty of care.
What paper grades do we recycle?
Our recycling services cover a wide range of paper grades, including but not limited to: printed waste, cardboard, redundant reels and reel ends, books, leaflets, magazines, newspapers, packaging sleeves, catalogues, and office waste such as white papers and tissue. Let us handle your paper recycling needs and make a difference for the environment together.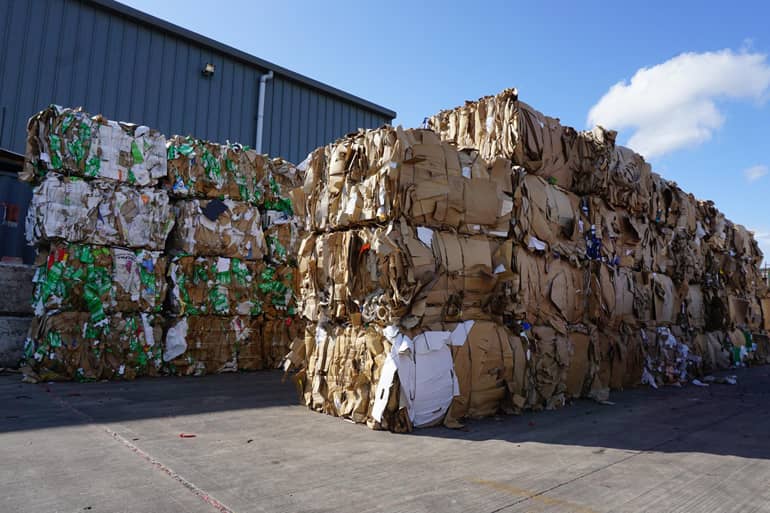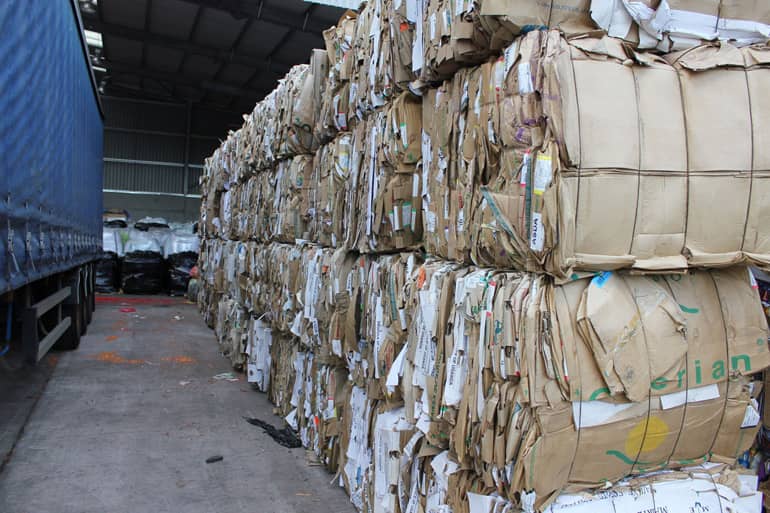 What industries do we recycle paper & cardboard for?
Acorn Recyclers is here to help your business recycle paper and cardboard efficiently and effectively. We serve a range of industries, including retail, manufacturing, hospitality, leisure, transport and logistics, and house building. With our expertise and experience, you can trust us to handle your waste in a responsible and sustainable manner, while also helping you meet your recycling targets and reduce your environmental impact. Contact us today for more information.
Why choose Acorn Recyclers?
Acorn Recyclers is the perfect choice for your cardboard and paper recycling. Our team of experts will assist you in optimising your waste streams, and are committed to providing reliable and timely collections. We believe in building partnerships with our clients and working towards common recycling goals. In addition, we prioritise quality, offering guidance on segregation and contamination to ensure you get the best value for your waste. Contact us for a free, no-obligation quote and experience the convenience of our hassle-free collections and excellent customer service. We accept all types of waste.